ELLSWORTH, Iowa — Paul Skartvedt leads a tour of Eagles Catch farm, pointing to the tanks full of fish.
"This is a feedlot under water," the north central Iowa farmer says. "We're livestock agriculture."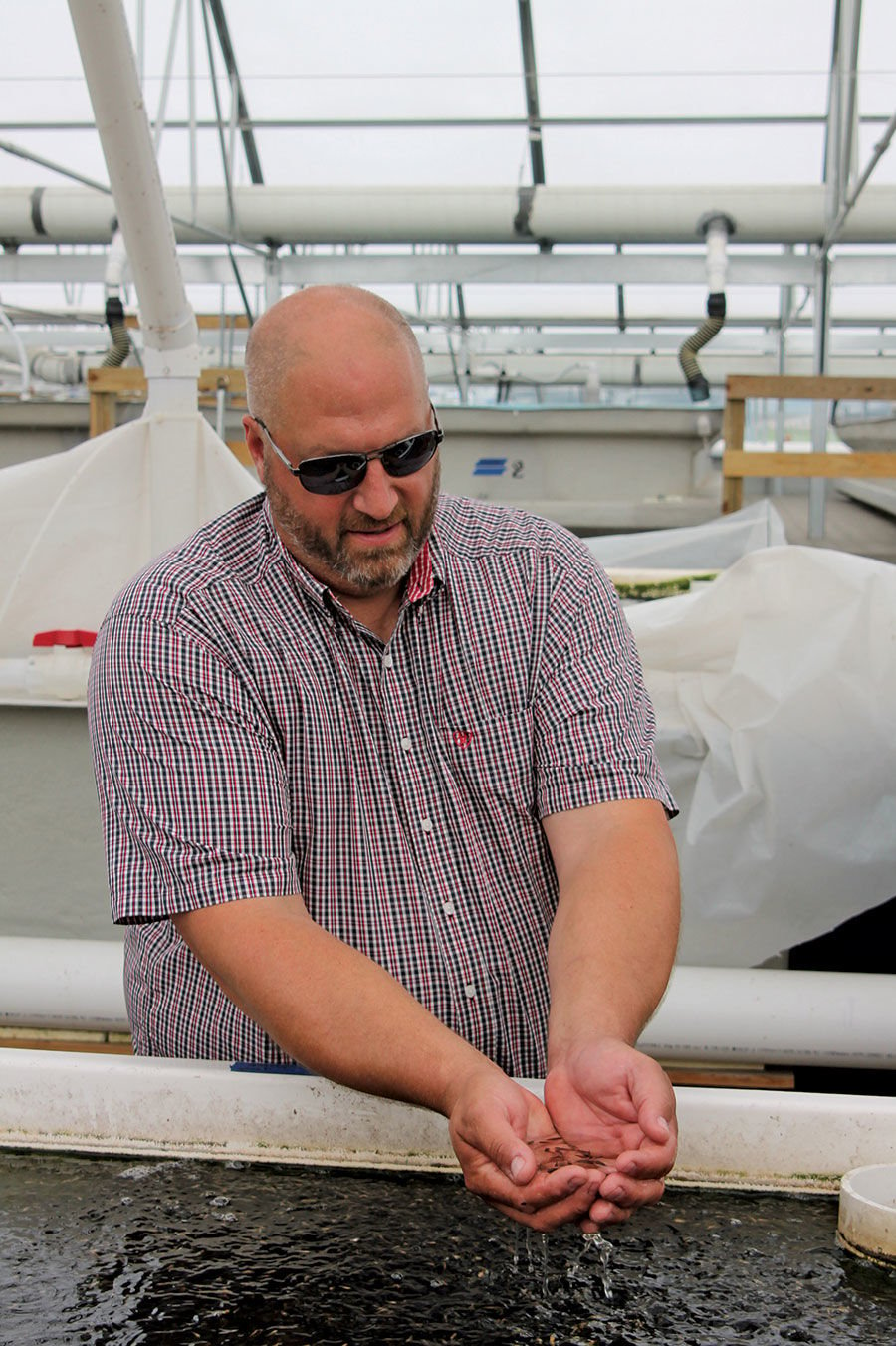 It is a sentiment echoed by his partners and investors, many of whom are either farmers or the sons and daughters of farmers. For Skartvedt, this 3.8 acre greenhouse packed with tanks is a livestock building.
Never mind that the breed under roof is tilapia instead of Angus or Holstein.
The road to building this operation began a long time ago, although it was not so far away. Skartvedt and Joe Sweeney grew up just a few miles away, not far from the little town of Buckeye. Both were farm boys.
"We were long-time family friends," Sweeney says.
A few years ago the two friends began toying with the idea of diversifying their business interests. Fish farming somehow came up as a possibility. They were both fascinated. In 2013, they started the Buckeye Fish Company.
"We learned a lot of lessons," Sweeney says.
In 2016 they sold that company and work on Eagles Catch began. That inclued recruiting investors, most of whom are from the local area. They brought in partners who were experienced in the fish farming industry and worked with the small town of Ellsworth on a variety of issues, including quality water supplies.
The large greenhouse holds 48 production tanks and equipment to make sure the water is the perfect temperature and quality. They use what is referred to as a re-circulating aquaculture system that features constantly re-circulating water.
The tilapia are flown in from Louisiana. When they arrive they are tiny, weighing only about a half-gram to a gram each. They are marketed at about 2 pounds. So far the company is marketing live fish, sending many to supermarkets in other parts of the country that sell the fish live, much like seafood restaurants are often noted for featuring tanks of live lobster.
Eventually the partners hope to be able to sell fillets of tilapia, but that will require finding a processor. They are also shipping in feed at the moment, but eventually they hope to be able to source locally grown grain products for at least some of the feed.
"We really do think this is a wave of the future," Sweeney says. "There's no reason that Iowa couldn't be the No. 1 seafood state in the nation. … Our goal is to enrich rural America and continue to help maintain our rural way of living."
https://www.agupdate.com/iowafarmertoday/news/state-and-regional/fish-farm-owners-see-wave-of-the-future/article_643d93e4-d408-11e9-bcef-ebc7675a4bc3.html